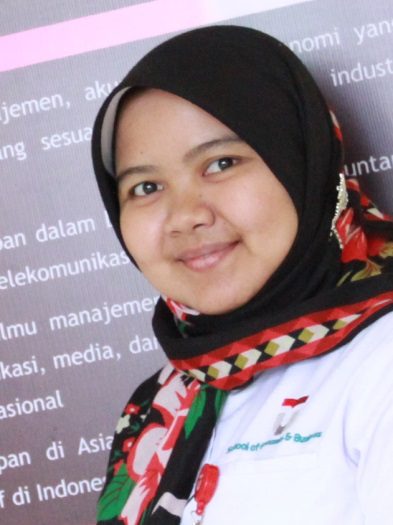 RATIH HENDAYANI S.T., M.M., Ph.D
Greetings From Our Study Program
Management of Business in Telecommunication and Informatics (MBTI) Faculty of Economics and Business Telkom University always commits on enhancement and dissemination of information as well as our commitment to achieve education services with regards to our vision and mission.
MBTI is one of the best study program in Telkom University with numerous achievements. We are always seeking creativity and innovation in organizational development, human resources and curriculum to meet the needs of the industry and stakeholders.
Our study program always grows progressively and collaborates with other state and private universities in Indonesia and abroad, the world of industry and government, both in the areas of teaching, research and community service. MBTI program is also highly committed in shaping the character of the professional scholar. In order to achieve that, our curriculum has referred to KKNI (National Standard of Competence Framework) of Higher Education outlined by Kemenristekdikti (Ministry of Research, Technology and Higher Education) and we always do a regular review to update with the dynamics of business world. Our study program is also supported by competent faculties in their field with minimum Master Degree holder.
Congratulations To : 🏆Made Kevin Bratawisnu S.M. (S1 MBTI/2014) 🏆Hanafi Abdullah Gusman (S1 Informatika/2016) . 🏆Muhamad Fulki Firdaus (S1 Teknik Telekomunikasi/2016) Has been selected as the BEST PRESENTER in the 3rd International Conference on Intelligent Autonomous Systems (ICoIAS) in Nanyang Technological University (NTU), Singapore.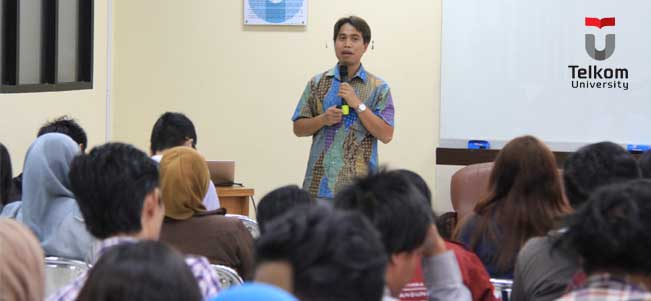 Bandung Tel-U ai??i?? Saat ini Teknologi Informasi (TI) telah memegang peranan penting disegala aspek, baik dalam bisnis, hiburan, kedokteran, pendidikan dan lain sebagainya. Hal ini tidak lepas dari perkembangan yang sangat pesat dibidang TI. Dalam hal bisnis, contohnya seperti di PT. Telkom Indonesia yang sudah menggunakan TI hampir 100% dalam melayani pelanggannya. Saat ini interaksi […]